Online Training: Connection In Action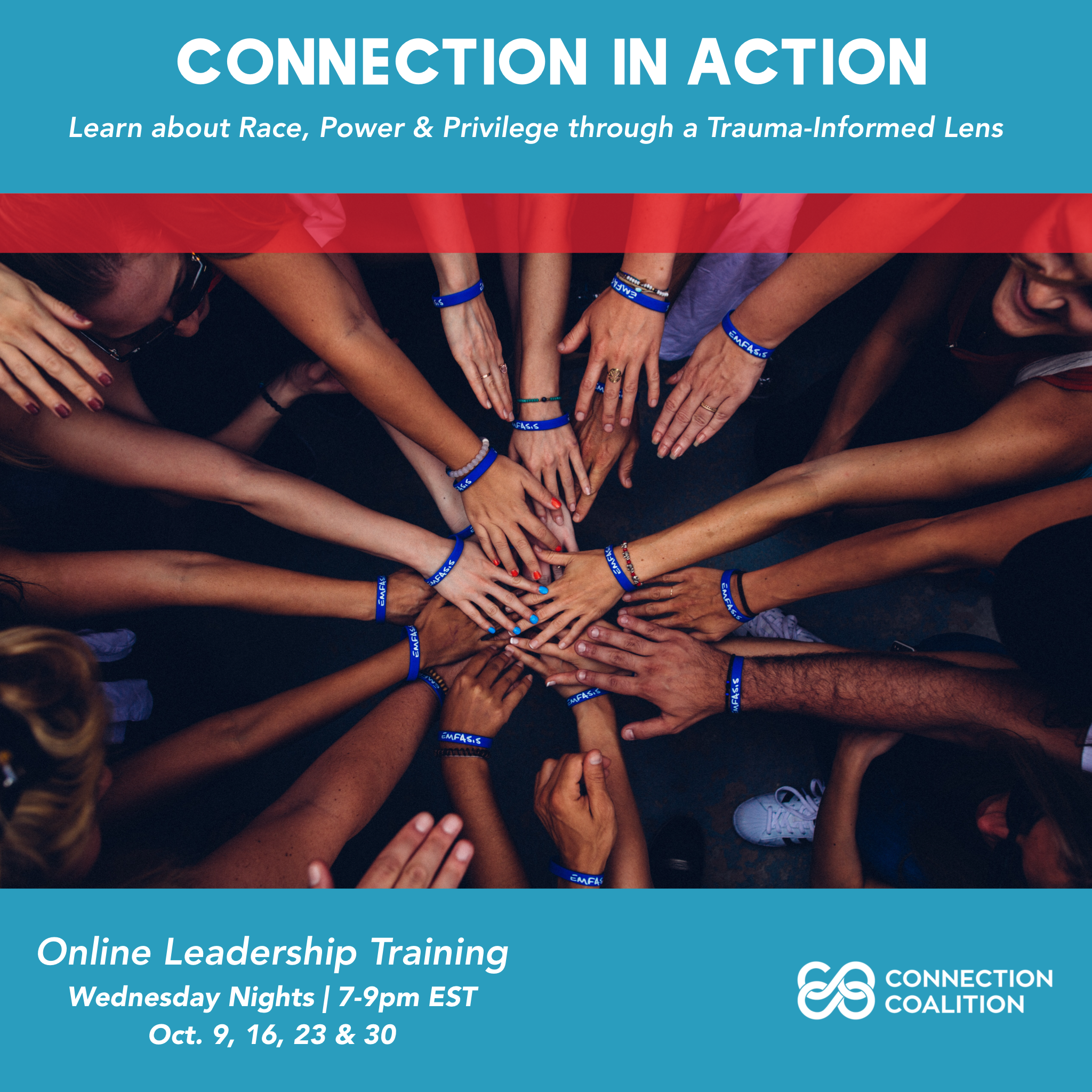 Online Training: Connection In Action
CONNECTION IN ACTION is CoCo's Online Training for empowered individuals ready to step into their power to embrace and activate their community!
NEXT 4 WEEK COURSE: OCTOBER 9, 16, 23 & 30
WEDNESDAY EVENINGS 7-9P EST
INVESTMENT: $99
All live sessions will be available for replay.
Join CoCo Facilitators Marisol Tamez & Siha Collins for 4 weeks of courageous conversation as we:
Unpack the interplay between Trauma, Race, ACEs (Adverse Childhood Experiences) & Systemic Oppression
Learn practical mind-body tools for managing triggers, such as self-inquiry and self-regulation

Cultivate mindfulness of cyclical trauma and its impact on how we relate

Explore how to create a more connected & engaged community

Discover what it takes to be an ally
Hear real stories of outreach & connection. Discover what truly works and how to effectively collaborate.
Together we'll explore how to bridge the gap in today's cultural divide and navigate past stigmas into an authentic space of tangible community connection.
The conversations will be DEEP.
The growth will be EXPANSIVE.
*Recommendation: Our Connection in Action online training is open to anyone seeking to deepen their skill & capacity to navigate the division caused by today's social and political climate. This online course expands upon the content presented in our in-person 15-hour Level 1 Trauma Informed Outreach Training, although the courses may be taken separately or combined in any order.